In this article, we'll talk about 8 of the most beautiful flowering succulents you can pick for your indoor garden. These little buds will bloom under your eyes and take your breath away (trust us on this one!).
Since there are so many types of flowering succulents out there, choosing the right one for your aesthetics shouldn't be a hassle. Not only their foliage is colorful, but their flowers are too. Be it pink, purple, red, orange, and so on, there's a color for anyone.
Without further ado, here's our list of flowering succulents that will make you fall in love with their beauty.
1. Moonstones (Pachyphytum oviferum)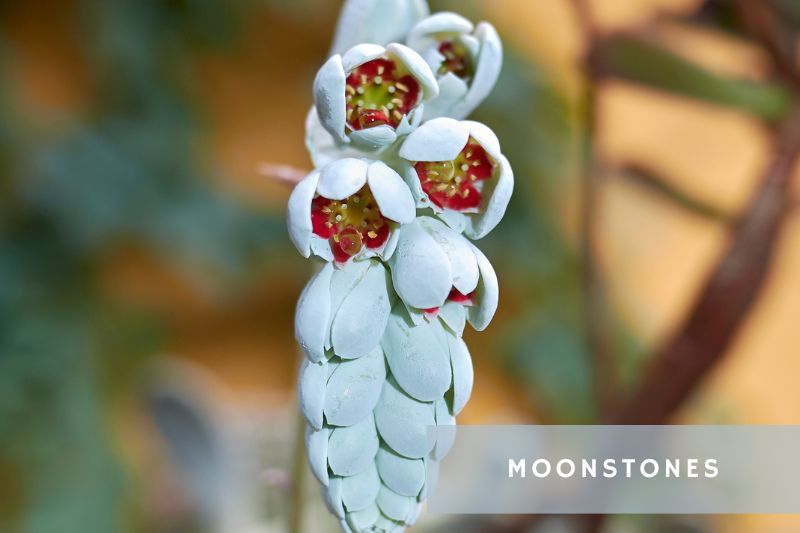 We are starting the list with Moonstones, a succulent that's extremely loved and desired by everyone that wants an aesthetic indoor garden. It's enough to take a look at it and be mesmerized by its shape and color.
And if its shape and leaves intrigue you, you'll want it even more after you discover that it can produce flowers during winter and early spring. The color of this succulent's flowers is usually somewhere between red, orange, and pink. And that's not all, since the light blueish-green sepals also play a decent aesthetic role.
2. Peanut Cactus (Echinopsis chamaecereus)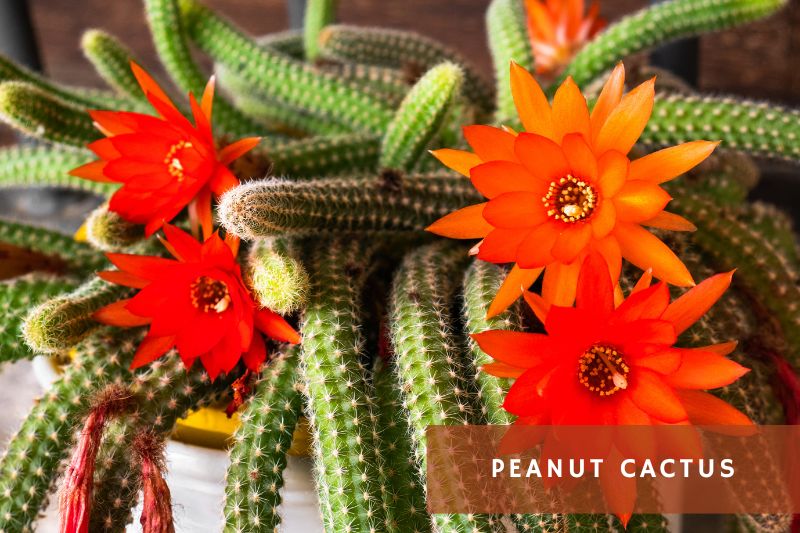 Yes, it does look like a peanut! The chamaecereus cactus is a succulent that produces stunning, large flowers colored in red-orange. They usually appear in late spring and summer.
And if red is too basic for you, there are plenty of Echinopsis chamaecereus varieties that you can pick from. For example, the 'Arlequin' variety produces variegated red and yellow flowers, 'Rose Quartz' has rose-purple blooms, and the 'Annie' variety has the cutest pink-yellow flowers.
3. Desert Rose Plant (Adenium obesum)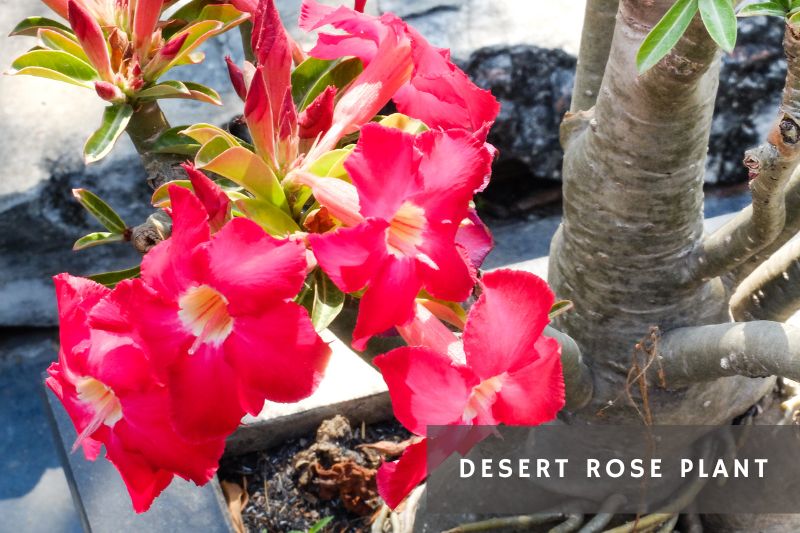 Here's another flowering succulent that's growing in popularity by the day. The Desert Rose Plant resembles a bonsai and its flowers usually come in shades of red, purple, pink, or white. The Desert Rose Plant starts flowering in early spring and blooms steadily through summer and early autumn.
Adenium Obesum is the most common species, but if you look around you'll be surprised to discover that there are a few Adenium species you can choose from. For example, Adenium Multiflorum looks like a dwarf baobab and it's leafless when in flower and Adenium somalense var. Crispum is slow-growing and produces smaller, but variegated flowers.
4. Christmas, Easter, and Thanksgiving Cacti (Schlumbergera spp.)
The chance you already know these cacti are quite high since Schlumbergeras are popular flowering succulents – and for good reason. These cacti produce beautifully large flowers that are usually red, white, or pink.
When it comes to their flowering season, these cacti usually do it according to their names. Compared to the other cacti, Schlumbergeras have different care requirements, so make sure to check that part before getting one.
5. Superbum (Graptopetalum pentandrum "Superbum")
When it comes to looks, the name of this succulent says everything. Superbum's flowers appear from late winter to spring and are yellow dotted with red. If you look carefully at the red pattern, you'll definitely be mesmerized by its beauty. Another interesting aspect is the way the flower stalks grow and develop – they look like three branches, but instead of leaves, you get beautiful flowers. How cool is that?
6. Woolly Rose (Echeveria 'Doris Taylor')
Echeveria 'Doris Taylor' is definitely a fire sign! And I'm saying that because its flowers are colored in an orange-red gradient, resembling a fire. This hybrid Echeveria produces eye-catching flowers between spring and fall and is definitely a must-have.
Also, if you are into fuzzy leaves, Woolly Rose might be the right fit for you.
7. Echeveria 'Black Knight'
Some people dream of a knight in shining armor, but we know better and dream of an Echeveria 'Black Knight'. Once this beauty will start blooming, you won't be able to take your eyes off and will feel compelled to share pictures of their impressive red flowers with your friends and family. So make sure you've got enough storage space on your phone during late summer and fall, because that's when the magic happens.
The color contrast between its dark-green foliage and red flowers is something one can not simply ignore.
8. Starfish Plant (Orbea variegata, formerly known as Stapelia variegata)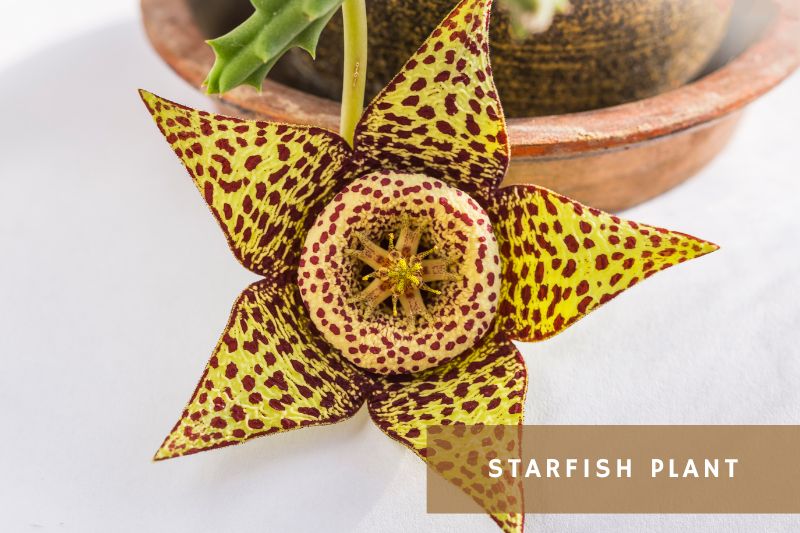 We're closing the list with a unique-looking succulent – the Starfish Plant. Its large, star-shaped flowers are colored in yellow and speckled with maroon. They appear from late summer to fall and are exquisite. So, if you are looking for an unusual addition to your succulents garden, this bad boy is the right pick for you.
However, you should know that the Starfish Plant is also known as Carrion Cactus because of its putrid odor. That being said, it might not be a good idea to smell it.
Conclusion
Here you have it, our list of favorite flowering succulents. After choosing your favorite flowering succulent, make sure to also choose a pot that fits its foliage and flowers.
Details are important!